HIV-Nordic collaboration meeting with Demetra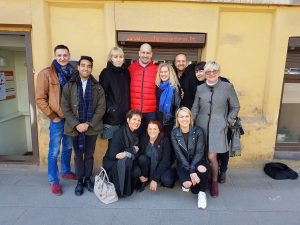 HIV-Nordic had a great collaboration meeting with the organization Demetra in Vilnius, Lithuania.
We got a informative introduction about the HIV-situation Lithuania and the great work Demetra are doing all over the country. WE had good discussions and sheared best Our knowledge and best practices. We look forward to more Collaboration in the future.
One of the biggest differences between the Nordic and Baltic, is that in all the Baltic countries they do not start HIV treatment before CD4-count is below 350. This is fare from the international guidelines that state that treatment shoulde start as soon as possible.